---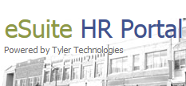 The HR Portal allows you to view your personal and payroll data and easily make changes. Using the HR Portal you'll easily be able to update your permanent address, emergency contact information, your direct deposit information, view your pay statements, and print your W-2.
---

Kronos is an electronic timekeeping system that records employee time. The Kronos system is the system of record for Time & Attendance for City of Albany Employees.
---

Employee Password Self-Service allows City employees the ability to manage their own accounts without IT intervention. City staff can reset their passwords and unlock their accounts from anywhere, anytime day or night, effortlessly and securely. Employees must perform a one time enrollment to use this tool.
---

The Outlook Web App (OWA) lets you access your Office 365 mailbox using a web browser from any computer that has an Internet connection. You can use the browser to read and send e-mail messages, organize contacts, create tasks, and manage your calendar.
---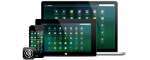 The "Virtual City Desktop" service offers City employees access to the City's private cloud where the City applications, devices, and data they need (the "City Desktop") can be accessed as an on-demand service – anytime, anywhere, on almost any device.
---